////
Game Dev Tycoon
////
- Jedná se o aktivační CD Klíč, který je distribuován elektronicky za pomocí dané platformy -
- Nejedná se tedy o krabicovou verzi a vše Vám bude doručeno v elektronické podobě -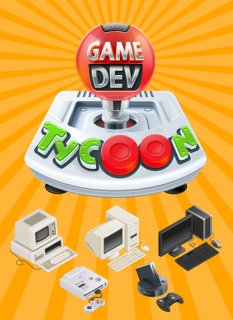 | | |
| --- | --- |
| PLATFORMA: | Steam Gift |
| ŽÁNRY: | Simulace, Strategie, Indie Games |
| LOKALIZACE: | EN |
| DORUČENÍ: | Ihned |
| REGION: | EU |
| | |
| | |
| | |
| | |
468 Kč
---
PODROBNÝ POPIS
Hra, která vás nechá vžít se do role herních vývojářů od 80. let až po současnost. Vyvíjíte hry pro různé platformy, vlastní herní enginy, zkoumáte nové technologie, investujete, budujete, vyděláváte/proděláváte,... - zkrátka tycoon.

Na začátku hry si založíte svoji postavu a společnost. Příliš peněz na účtu zatím nemáte, takže vám nezbývá nic jiného, než se pustit do vývoje vlastní hry. Během vývoje hry si volíte parametry, podle kterých se hra může (ale také nemusí) stát úspěšná - herní platforma, druh grafiky, zvuku, váš vlastní engine pro lepší technologie a poměry například level designu, AI, vizualizace..., které určují, na co se má váš herní vývojář více zaměřit (také za to dostává zkušenostní body). To vše vás ale stojí nemalé peníze, proto musíte každý krok dobře promýšlet.

Když zrovna neděláte na nějaké vlastní hře nebo enginu, můžete dělat různé výzkumy trhu, které vás posunují dál v možnostech vývoje a vy nebudete zaostávat se zisky. Také, po případě že nemáte moc kapitálu, se můžete vrhnout na nějakou zadanou práci, jež musíte stihnout do určeného termínu, jinak platíte penále.

Když budete šikovní, určitě se z vás stane velká legenda s velkým počtem fanoušků a místo zaprášené a vlhké garáže budete pracovat v prostorné kanceláři s více zaměstnanci.